Meet your world-class Rev32 coaches who will support you every step of the way with fitness, nutrition, and accountability so you get the results you want. 
Rev32 Coach
Certified Personal Trainer (ACE)
BS in Physical Education and Nutrition
Trevor Cross was interested in sports before he could even speak. He played baseball, basketball, and football in high school and continued playing basketball in college.
In his senior year of college, Trevor was "discovered" by a modeling agency and ended up spending the next eight years traveling the world modeling and observing various cultures. After returning back to the US he decided to focus his career on fitness and health and return to his passion.
Trevor began working at Formula3 Fitness in Portland, Oregon as an instructor then became a virtual instructor when the pandemic hit, and is excited to now be coaching for Rev32!
Rev32 Coach
Certified Personal Trainer (AFAA)
Certified Group Fitness Instructor (AFAA)
Exercise Specialist Certificate (Orange Coast College)
Certified Nutrition Coach (Precision Nutrition PN1)
As a Rev32 coach Lori models a no-nonsense approach to health and fitness. Lori strives to improve clients' health and fitness by educating and modeling the value of commitment and consistency. She motivates her clients to step out of their comfort zones with confidence and to break through their self-imposed limitations.
Lori understands health and fitness from many perspectives. From disordered eating and exercise habits in her 20's, a competitive athlete, and now a mother of 2, she knows first hand how different phases of life can interrupt or change health and fitness goals. Lori's character is what makes her a great motivator: she's fun, athletic, competitive, and encouraging.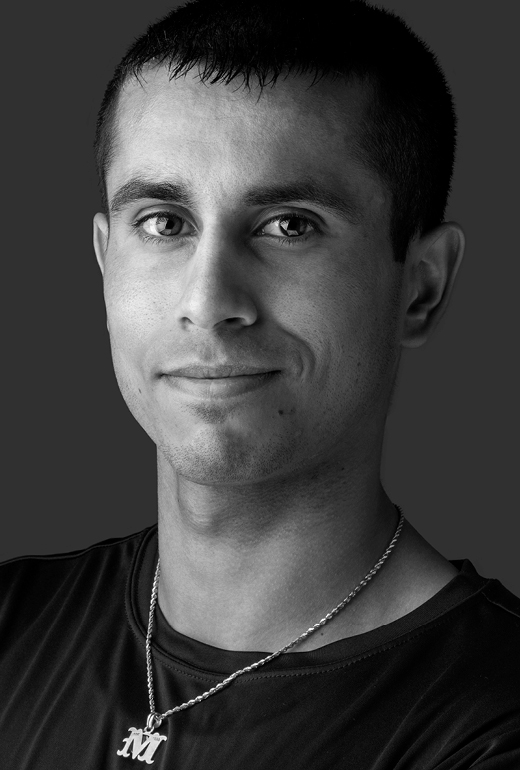 Rev32 Coach
Certified Strength & Conditioning Specialist (NSCA)
As a personal trainer, Veeral's "why" comes from a love of putting his energy towards others, an understanding and appreciation that his clients are trusting him with their bodies and their health, and using his passion for fitness as a vehicle to serve. Veeral's approach to fitness is from a "movement first" perspective. He is a detail-oriented coach who highlights the difference between good performance and great performance with conscious, self-aware body control while equalizing the importance of the workout with high standards of safety and enjoyment. Veeral believes in the holistic benefits of fitness beyond physical health, such as confidence to overcome other challenges, strengthening mental health, and for its many life applications, such as goal-setting, effort, consistency, and a driven attitude for conquering each day.
Rev32 Coach
Certified Personal Trainer (ACE)
Certified Group Fitness (ACE)
Virtual Fitness Coach
As a Rev32 Coach and Virtual Fitness Trainer, Michelle looks at each of her clients as her own personal project. She will design a routine that allows her clients to build on their existing strengths and gives them the confidence needed to progress to a more empowering and sustainable lifestyle. Michelle takes into account each individual's daily struggles, whether they are physical, emotional, or simply time constraints, and works to find just the right balance. Michelle will incorporate effective and simple eating plans to ensure that your journey is motivating and successful.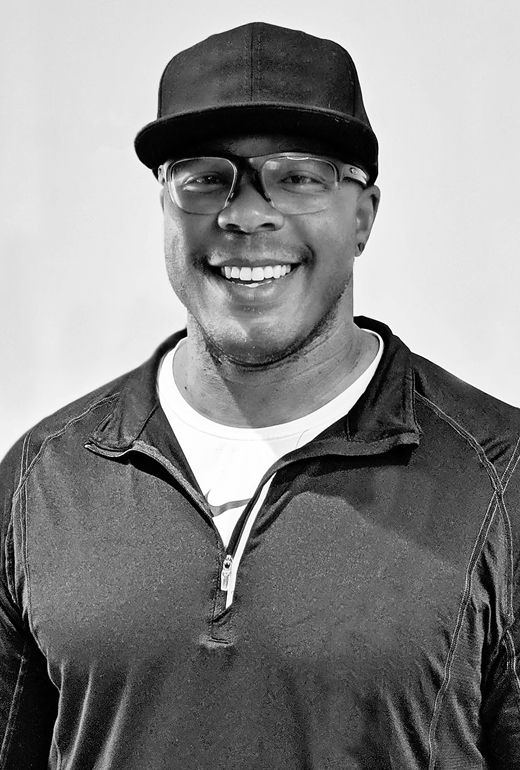 Rev32 Coach
Certified Personal Trainer (ACE)
Fitness Nutrition Specialist
Sports Conditioning Specialist
Certified TRX & RIP Instructor
Dynamic Variable Resistance Training Master Instructor
Functional Movement Screen Level 1
Benji grew up in a family where sports were religion and competition was a daily occurrence in his house. He has spent his whole life training others and himself to be a better athlete. Benji spent his 20's playing professional baseball and trying to live out his big league dreams. In his 30's he became a personal trainer and bodybuilder, still trying to scratch that competitive itch. Now that Benji is in his 40's being the best means something entirely different. He has realized that we must move better first and now trains movement, not muscles. Moving better starts with having a strong and stable core. He doesn't care how good a person looks, what he cares about is how a person moves and feels. "I want to change how people think when they think about what 'getting fit' means. It's not about working harder it's only about working smarter."

Rev32 Coach
Certified Personal Trainer (ACE)
Certified Yoga Instructor
Certified Zumba Instructor
Janessa first started her fitness journey teaching Zumba and it was her gateway into becoming a jack of all trades. She's also a certified Buti Yoga and Yoga instructor, as well as a personal trainer.
Janessa is actively involved in a group that helps people find self-love and body positivity called Embrace You. Her passion is to make health and fitness accessible to everyone and to show you you're worth it! She is excited to work with the Rev32 participants and help them throughout their journey. 
Our next 8-week session begins September 6.
Purchase today and save $550!
Click here if you are a ClubSport Aliso Viejo member.
We understand this is a big commitment. If you're still wondering how Rev32 Online can change your life, let's set up a time to chat! Fill out the form below so that your personal Rev32 Coordinator can answer any questions and get you started on your journey back to health today.